Changing Farming. Now. We set out to revolutionize the way biofertilisers
are produced and used in the farming industry.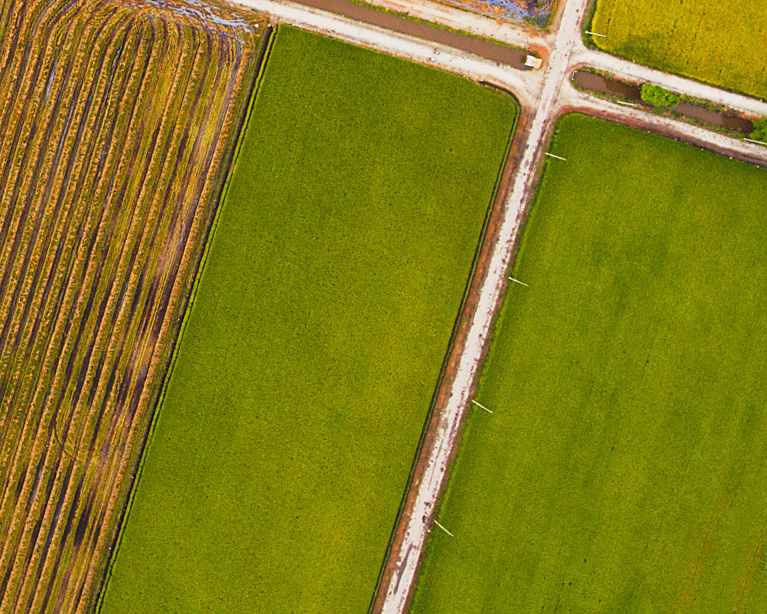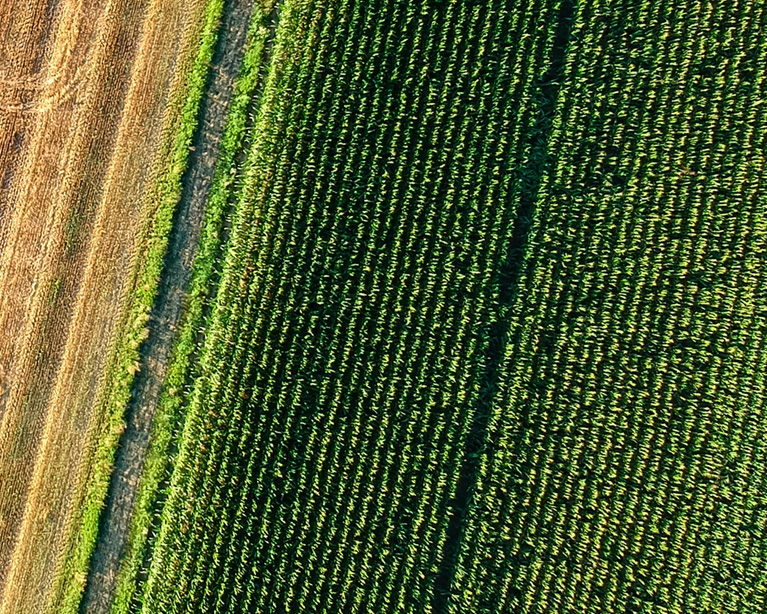 A dramatic and urgent change in farming is needed to protect our soil system. Systematic overuse of synthetic fertilizers driven by the decades-long race for constant yield improvements pollutes soil, waterways and air with toxic compounds and greenhouse gases, and intensifies effects of droughts and other adverse weather-driven hazards. Soil is losing its natural ability to recuperate and transfer nutrients to plants. Environment is suffering.
---
To reverse these damaging effects, we must dramatically decrease the use of synthetic fertilizers in farming. But it needs to happen globally, and it needs to happen now.
---
We believe in nature's own resources and the immense potential of a healthy soil microbiome. Microbial biofertilizers may instantly replace large portion of synthetic fertilizers. Our innovative technology and novel, data-driven and customized approach allow growers globally to maximise such potential and transition from synthetic fertilizers whilst growing more nutrient-dense food. All this in a less expensive and more energy-efficient and sustainable manner.

We are working very hard on our new-era biofertilizer solutions to accelerate the change in farming.
In 2021 we implement a number of pilot projects in which selected growers may experience first-hand all the economic and environmental benefits of locally produced microbial biofertilizer, customized to the particular needs of their fields, climate and crops.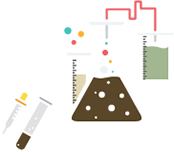 Expert
Soil analyses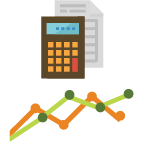 Biofertilizer adoption
benefits report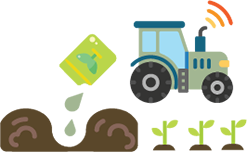 Custom microbial biofertilizer
delivery & application
In addition to a first-ever direct access to our unique and innovative technology,
participants in our 2021 Pilot Programme will receive FREE-of-CHARGE:

expert soil analyses of their selected piloting fields – unique complex of physical, chemical, and microbiological assessments
adoption benefits report - expert assessment of immediate and multi-seasonal effects of adoption of our biofertilizer solutions (including financial savings model)
delivery of microbial biofertilizer specifically customized for their selected piloting fields - based on soil analyses
We greatly value all the overwhelming interest in our 2021 PILOT PROGRAMME and look forward to working with innovative growers throughout the entire season of 2021.
In case of questions regarding our 2021 Pilot Programme, do not hesitate to contact us at
[2021pilot@nitroterra.com]
2020 successful on-farm pilot

Over the past 18 months, we worked hard to put together
a group of professionals with skills, competences, energy and dedication that will take
Nitroterra to the next stage.
Coming from various backgrounds, we combine decades of diverse expertise and hands-on experience covering all the corners of our platform:
35+ years in agricultural technology R&D (and various commercialized inventions)
25+ years in soil microbiology, biotechnology, and agricultural research (and multiple scientific publications)
20+ years in business development, management and operations
15+ years of R&D and consultation in environmental sciences
15+ years in GIS and spatial data
15+ years in business law
10+ years at multinational corporations
9+ years in R&D, engineering and manufacturing of assembly robotics and automatization systems
5+ years in launching and developing startups
CORE TEAM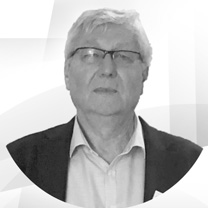 František Greguš
Technology R&D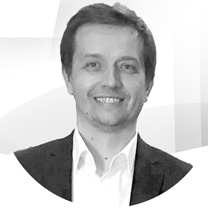 Radoslav Bonk
Business & Spatial Data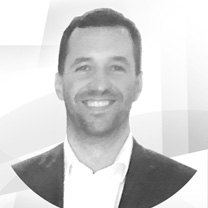 Andrej Adamčík
Business Operations & Legal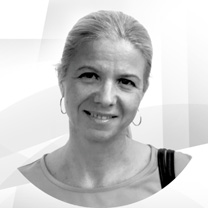 Natália Faragoóvá
Soil Microbiome
Peter Jaško
Technology R&D

Achieving our goals requires adding as much talent and dedication as one can find.
We are constantly looking for opportunities to work with great people and true professionals in their fields.
Nitroterra's wider circle includes:
microbiology scientists from the Faculty of Natural Sciences of Commenius University (Bratislava, Slovakia)
experts and researchers at the National Agriculture and Food Centre (Bratislava, Slovakia)
electronic systems developers and process automation experts at CUBETECH s.r.o. (Nitra, Slovakia)
agricultural professionals at the farm PPD Rybany (near Partizanske, Slovakia)
investment professionals at CB Investment Management (Bratislava, Slovakia)
We are very grateful for all your support.

To accelerate necessary changes in farming and deliver their true environmental and economic benefits, we are building a platform helping various clients at different levels of the agriculture value chain. Anywhere in the world.
We are complementing our unique technology for biofertilizer production & application with expertise on biofertilizer customization to specific soil/climate/crop requirements

All our solutions rely on proprietary technology for production and application of microbial biofertilizers. Our innovative production unit allows easily scale-able production of biofertilizer at consistently high concentration and purity levels, and at a fraction of the energy consumed compared to a conventional industrial solution. Customized soil manipulation and application tools help to unleash the full potential of the microbes.
With its compact size, seamless operation and only basic energy requirements, our production unit can be located directly at the farm, or anywhere else convenient. Removing all maker and distribution margins, transportation costs, as well as any infrastructure or product availability challenges.
Our strong microbiological expertise and modular approach to production allow us to precisely target biofertilizer produced and used by our clients to particular climate, soil condition and crop requirements at each of their farms. Working directly with growers, we are able to collect, analyse and validate large spectrum of data on biofertilizer interactions with their local microbiome, exploring patterns and building a unique spatial and customisation database along the way.
In addition to an immediate environmental relief, transition from synthetics to our biofertilizer solutions can save the client up to 30%* on fertilizer costs at comparable yields immediately, with further savings in subsequent seasons of consistent biofertilizer application.
(*depends on input prices and other variables)
Consistent multi-seasonal application of biofertilizer supports improvements to soil structure, nutrient transfer to plants and overall bioremediation effects.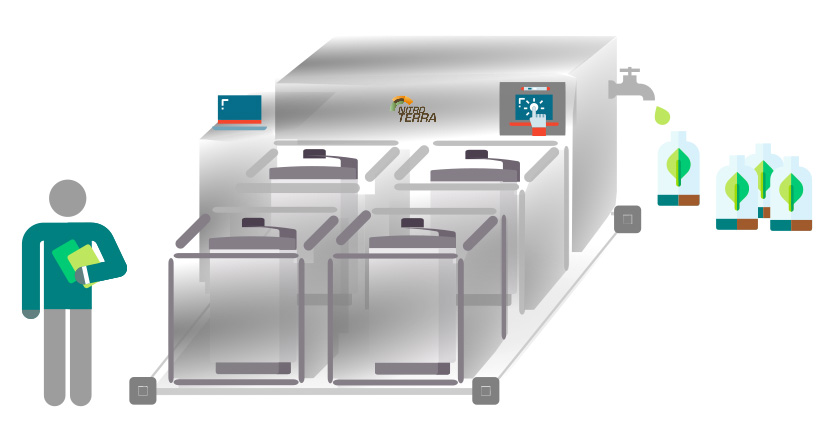 Creates a local biofertilizer production facility delivering fully customized biofertilizer as and when needed
high volume (standard-sized unit serves up to 30,000hectars/year, easily scalable (both ways)
high quality (consistent concentrations, significantly lower contamination risk compared to currently used industrial solutions)
cost- and energy-efficient (significant savings on installation & operation costs and in energy consumption compared to currently used industrial solutions)
removes any distribution fees and logistical challenges, no unavailability risk
produces multiple bacteria strains simultaneously – enables full customization of produced bacteria mixes to local soil, climate and crop
Can be installed directly at a farm, or set up as a local production hub for nearby communities of growers.
An entirely self-sufficient biofertilizer production setup ideal for enterprise farms and large-scale growers
Client installs and operates our production unit at their site and has direct access to the biofertilizer as and when needed. We work with the client remotely and advise on selection of biofertilizer blends best suited to client's particular needs. Continuously monitoring farm's soil properties, we can gradually readjust the blends for subsequent seasons, re-focusing between bioremediation, crop resiliency to nutrient density and yield improvement aims based on the client's preferences.
Production capacity of the unit can be easily upscaled, covering annual demands for tens of thousands of hectares per unit.
An alternative catering to smaller scale growers, family farms and remote communities
Modular design of our production unit enables simultaneous production of multiple strains of microbes. Single unit can serve as a shared production hub, producing selection of various microbial strains covering demands of various clients. Using similar monitoring and analytical approach as in the above on-site production model, we still work with these clients and provide them with their individual customization protocols.
From client's perspective, this solution resembles the conventional centralized production & retail sale model, but still allows full customization of their biofertilizer. Best of both worlds.
For fertilizer producers looking to expand or modernise their production facilities or product portfolio
Our production unit does not require industrial-grade installations. Basic water and electricity supplies suffice. Standard-sized unit takes up space of ca. 4x2x2 metres and delivers produce in volumes comparable to industrial batch fermenters, allowing opening of production terminals in new countries or regions at a fraction of the typical initial investment. Increased energy-efficiency and concentration and purity levels of the production process result in significant savings on the production costs.
Want to find out more or explore various options? Reach out to us here.

After several years of intense R&D and prototyping, our proprietary technology is ready for commercial deployment in 2021.
Having secured required funding in April 2020, we are excited about expanding our analytical capacities and following through with these immediate steps on our journey to full scale commercialization and expansion:
June 2020 opening consultations for 2021 projects (full cycle 2021 projects start with post-seasonal application in 2020)
August 2020 cut-off for full cycle 2021 projects; consultations continue for projects planned for start in 2021 and beyond
October 2020 completion of 2020 in-field application pilot project
December 2020 selection of venues for 2021 in-field application pilot project
From January 2021 all our available solutions fully commercially available
For free initial consultations reach out to us here.
2021 PILOT UPDATE
Our 2021 Pilot project is in full swing. We have successfully finished our spring campaign in May 2021. Tens of soil samples have been collected and analysed before field deployment. Our bacteria-based bio-fertilizer has been successfully deployed on 5 test locations (20+ hectares of test parcels), 3 soil types and 4 crops: corn, sunflower, barley, sugar beet. We will closely monitor and further analyse effectiveness and ability to produce desired outputs in the next phases of the program.

We value partnership with farms participating in our 2021 Pilot very much – farmers and agronomist have been incredibly supportive during spring application and gave us invaluable feedback helping us with further advancement and fine-tuning of our solutions. Our common goal is to show and validate immediate economic and ecological savings due to bacteria-based bio-fertilizer deployment.
NITROTERNITROTERRA RECEIVED THE SEAL OF EXCELLENCE (SoE) CERTIFICATE
We are excited to announce that we have been honoured with the Seal of Excellence (SoE) Certificate by the European Commission – within Horizon 2020 – EIC Accelerator. It is a privilege to be part of SoE holders club, but mainly it is a commitment to further develop our project, deliver strong results and fulfill our ambitious mission.
Nitroterra secures EUR 1 milion seed investment from CB Growth ONE fund
We are very excited! This funding will allow us to start manufacturing of the first commercial versions of our key technology, launch the analytical part of our platform and crack on the first markets (Slovakia and CEE region). in the pursuit of our vision to and the necessary changes in farming.
Commencement of our field tests with PDD Rybany
As part of our piloting programme, we supported PDD Rybany in selecting and application of biofertilizers during spring planting of portion of their crops. In this project, we are also leveraging our partnerships with research facilities at the Faculty of Natural Sciences of Commenius University and the National Agriculture and Food Centre to ensure the highest quality of various types of soil sample analyses and proper tracking of results.
Nitroterra is the overall winner of this year's edition of UPLIFT accelerator challenge
It felt great to be selected for participation in the UPLIFT, a leading Slovak startup accelerator. It felt even better to have direct access to all the professionals and mentors, and to have the opportunity to challenge, improve and progress our concept and solutions. We are extremely thankful for having this opportunity. And to take the win at the final event of the accelerator was beyond words. Congratulations to all the participants and a big thank you to the organizers ImpactHub and Civitta and all the mentors.
Technology upgrades increasing the energy-efficiency of our solutions approach testing and validation.
Initial results indicate additional efficiency increases. Before updating the current technology design, the upgrades will undergo robust and extensive testing. Adding new technology is always exciting and we look forward to the next and hopefully final stage of this R&D project.
We launched a new phase of our R&D looking for further improvements to the overall energy-efficiency of our solutions.
We are constantly rethinking and challenging all aspects of our innovations. In this case, we focus on certain elements of our proprietary biofertilizer production unit. We are testing a couple of wild ideas in an effort to further decrease the overall energy consumption of the production process.

Interested in any of our offerings?
Wanting to explore other options to join the change in farming?
Working on a project on microbial biofertilizers, synthetic fertilizer use curbing, farm economics and innovation adoption in agriculture, or any other topics relevant to the change in farming?
We are excited to hear from you!
GET IN TOUCH